Increase the Functionality and Value of Your Anne Arundel County, MD Home
Remodeling Projects that Translate to Smart Investments
Are you a homeowner in Anne Arundel County, MD, looking to enhance your property's value and create a more comfortable living space? Investing in home remodeling projects is an excellent way to achieve both goals simultaneously. Not only can remodeling make your living space more aesthetically pleasing and enjoyable, but it can also significantly increase your home's market worth. 
In this blog post, we will explore some of the best remodeling investments to boost your property's value and if you're planning on selling, attract potential buyers. When it comes to expert remodeling services in Anne Arundel County, look no further than Madrid's Contracting. Let's delve into the top remodeling projects that promise excellent returns on investment.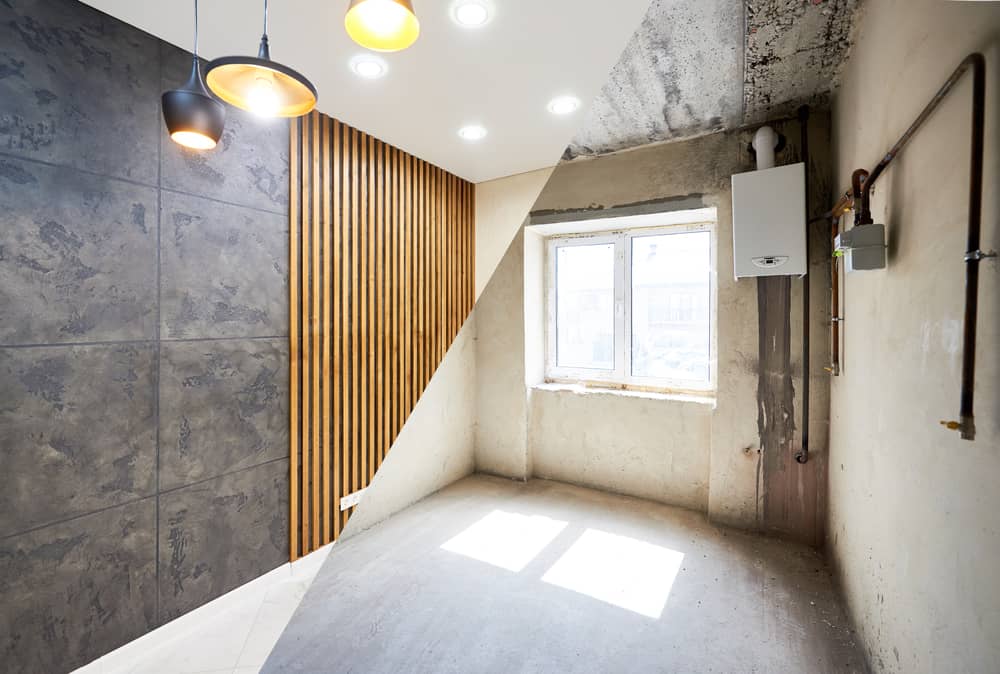 They say the kitchen is the heart of the home, and this holds true for Anne Arundel County homeowners as well. Investing in a kitchen remodel can yield impressive returns. Consider upgrading to energy-efficient appliances, modernizing your countertops with durable materials like quartz or granite, and adding a fresh coat of paint to breathe new life into your kitchen space. A welcoming and functional kitchen can make a lasting impression on potential buyers and improve your daily living experience.
Next on the list of valuable remodeling investments are bathroom upgrades. A stylish, updated, and well-maintained bathroom not only adds comfort to your daily routine but also increases your home's overall appeal.  Focus on enhancing both the aesthetics and functionality of the space. 
Install new, high-quality fixtures, update the lighting, replace old tiles with fresh ones, and consider adding eco-friendly features. Opt for neutral colors and timeless designs to appeal to a broader range of preferences. A comfortable and modern bathroom is sure to leave a lasting impression on potential buyers.
Deck Addition or Expansion
For homeowners who enjoy outdoor living, adding a deck can be a fantastic investment. Enhancing your home's outdoor space with a deck addition or expansion can extend your living space and create an inviting area for relaxation and entertainment. Imagine hosting gatherings with friends and family or simply unwinding in your private outdoor retreat. 
With Anne Arundel County's beautiful natural surroundings, a deck can be particularly appealing to potential buyers, making it a worthwhile investment.
Energy Efficient Upgrades
Energy efficiency is becoming increasingly important to homeowners, and investing in energy-saving upgrades can be a smart move. Replacing old windows with energy-efficient ones and improving insulation can reduce utility bills and attract eco-conscious buyers. These upgrades not only make your home more marketable but also contribute to a greener and more sustainable environment.
Home Remodeling Contractor - 34 Years of Experience
Attic Conversions and Basement Conversions
If you're looking for a way to increase living space without expanding the footprint of your home, consider converting your attic or basement into a functional room. An underutilized attic or basement can be transformed into a valuable living space, such as an extra bedroom, a home office, or even a cozy entertainment area.
Utilizing every inch of available space efficiently will greatly increase the overall square footage of your home, impress potential buyers, and make your property stand out in the competitive Anne Arundel County real estate market.
First impressions matter, and the exterior of your home is the first thing potential buyers see, so enhancing the curb appeal of your property can make a significant difference. Boost your home's curb appeal by investing in landscaping, a fresh coat of exterior paint, a well-maintained lawn, and an inviting front entrance. Homes with eye-catching curb appeal tend to sell faster and at higher prices in Anne Arundel County.
Elevate Your Home with Madrid's Contracting
When it comes to adding value to your home in Anne Arundel County, MD, investing in remodeling projects is a wise decision. Kitchen remodeling, bathroom renovation, deck addition or expansion, energy-efficient upgrades, attic and basement conversions, and enhancing curb appeal are some of the best investments you can make. These projects not only increase your home's value but also create a more enjoyable living space for you and your family.
For professional remodeling services in Anne Arundel County, MD, look no further than Madrid's Contracting. Our team of experienced professionals can help you transform your home into a more valuable and stunning space. Contact us today to discuss your remodeling needs and bring your vision to life!